We travel to encounter new things, learn different cultures, admire landscapes, landmarks and monuments that can take us back to ancient times. We also travel to discover new smells, new textures and, of course, we
We travel to encounter new things, learn different cultures, admire landscapes, landmarks and monuments that can take us back to ancient times. We also travel to discover new smells, new textures and, of course, we also travel to discover new flavors, mixtures that we have never tried before, combinations that we did not know and that enrich us not only on a culinary level, but also on a cultural level.
That's why in our articles, we not only find the best destinations for your travels, but you will also be able to search for the best dishes of the different regions in our gastronomic section. In this occasion we want to give you an introduction to the typical food of Bangladesh. Do you want to venture out to try all the flavors that the different dishes of Bangladeshi cuisine have to offer? Join us in this culinary journey to discover them.
Introduction to the Bangladeshi Gastronomy
Bangladesh, located in South Asia, is a country of the continent that is almost entirely surrounded by India. Its gastronomy is therefore strongly influenced by this sister country, as well as by oriental flavors. However, its gastronomy also presents great differences with the Indian cuisine. The Bengali cuisine has without doubt its own native flavors, many of which come from the sea and from the food it has produced throughout history. Among the basic ingredients of the typical Balgladesh cuisine are rice and dhal, also known as skinless legumes. Fish is also one of the main sources of protein in the region, so it is very common to find it among their favorite dishes. Beyond the basics, the evolution that Bengali food has undergone has made its gastronomy a very varied source of dishes and flavors that we should all try at some point in our lives. Do you dare? Let's know the typical dishes of this country.
The Must-Try Dishes of Bangladesh
The various dishes in Bengali cuisine tend to be very spicy and quite spicy, as this is one of the countries where spicy food is held in high regard. The region's gastronomy also features various dishes made with yogurt or coconut milk, and it is also known for the different ways of preparing rice pudding, one of its most famous desserts, which is not uncommon in a country that mainly produces rice. Without a doubt, Bengal is a very interesting culture, and one of the best ways to explore it is through its cuisine, so here we present the best dishes of the typical food of Bangladesh.
Aloo Bhaji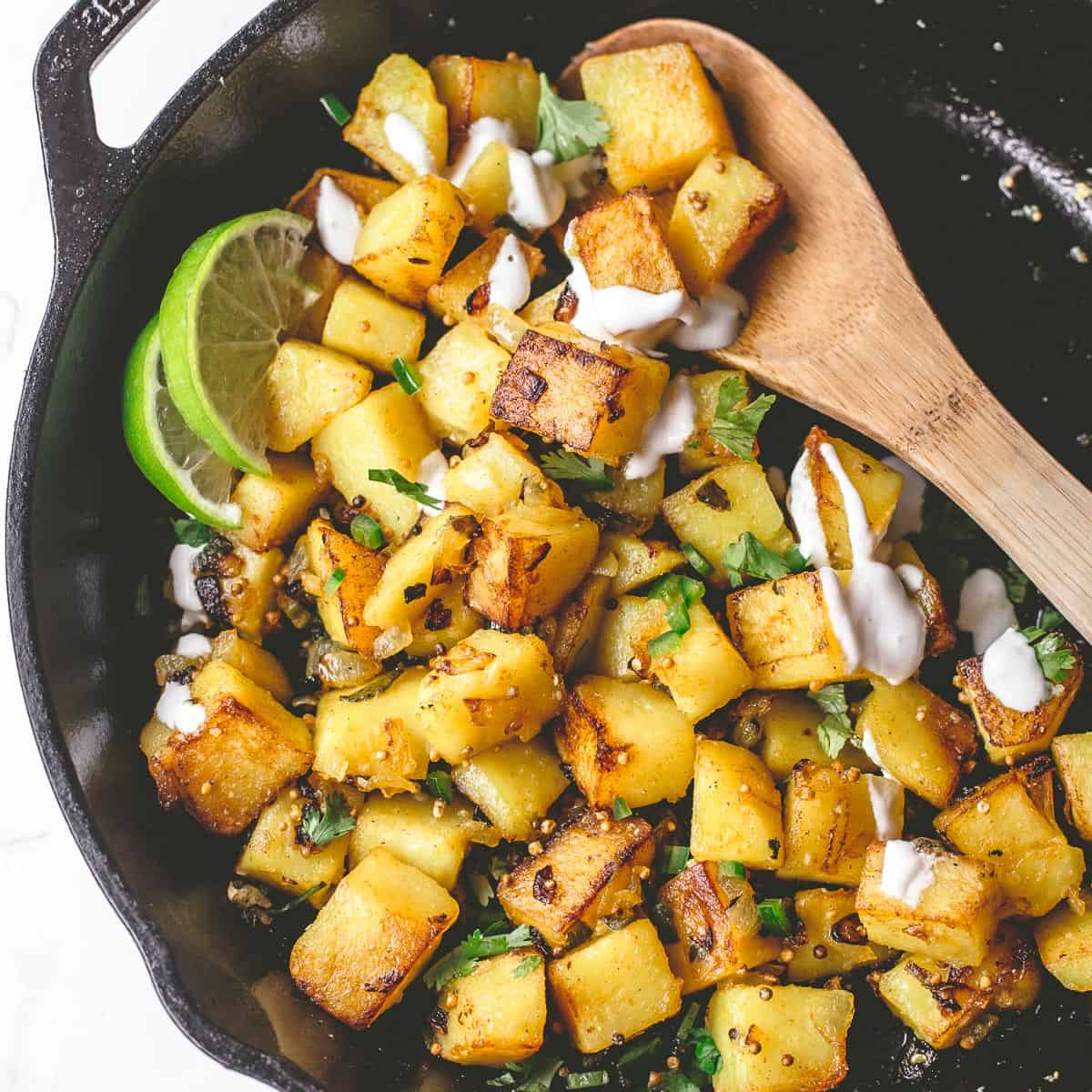 Aloo Bhaji is one of the dishes of Bengali cuisine that Bangladesh has taken from India and made its own. Also known as Aloo Bhaji, this dish is based on potatoes, which are seasoned with curry leaves and turmeric powder. In addition to these ingredients, which form the basis of this exquisite dish, Aloo Bhaji is also cooked with green chilies, onions, mustard seeds, coriander, salt and oil. The result is one of the tastiest dishes in the typical Bangladeshi cuisine. Although the Indian version of this dish is more famous, the version offered by the Bengali cuisine is still a novelty, as the seasoning they impart to this dish is quite special and unique.
Luchi
Another of the typical dishes of Bengali cuisine is the Luchi, a kind of bread made with wheat flour and instead of being cooked, it is fried in oil. This bread is prepared by making a dough with wheat flour and water which is then divided into small balls and flattened with a rolling pin. The final result is obtained after frying these masses that look like fajitas. This dish is one of the favorite side dishes of the region, and is usually served with different sauces and local flavors. In some regions, in fact, a sweet version of this bread is usually prepared, sprinkled with sugar or syrup.
Sujir Halwa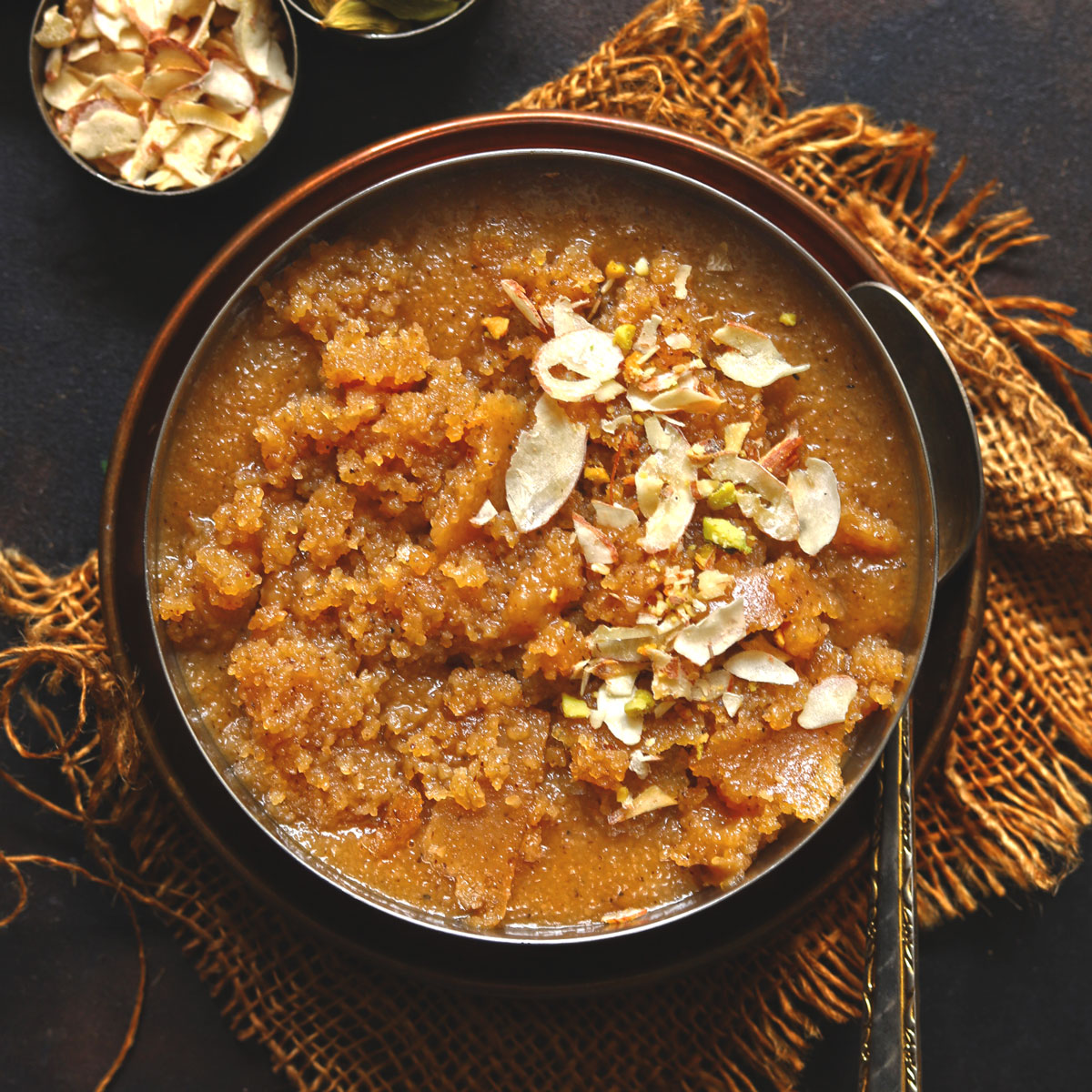 This is a very popular dessert in South Asia and in Bangladesh, it has been welcomed as one of the typical dishes of the region. Although it is usually served at breakfast, this dish is also part of many special occasions and celebrations in the country. This sweet that is part of the typical Bangladeshi food is made of cooked semolina, sugar, cardamom, cinnamon, pistachios, almonds and butter. In some regions, dried fruits like raisins are also added, but it depends on the region where you decide to enjoy this sweet.
Torkari
Torkari, also known as tarkari, is a spicy vegetable prepared with curry. Originally from Bangladesh, it is a dish that you can also try in India, Pakistan and Nepal, and each place with its differences. In Bangladesh, this dish has a special flavor, and it is one of the most consumed dishes in the country.
Currently, this typical Bangladeshi dish has become so popular that you can find it in South America, although with great variations. However, there is nothing like tasting this dish in its place of origin, where its traditional preparation remains intact and its flavor is more intense.
There you go! If you ever travel to Bangladesh, you now know four dishes that you should absolutely try! Do you want to learn some more? Come back to check the second part of our article. Until then, tell us in the comments below about your favorite foreign dish.