Let's be honest! With the everyday hustle and bustle of life, visiting an island is constantly buzzing on your mind. Yes, we know, nothing compares to that feeling of chilling out on the Caribbean beaches
Let's be honest! With the everyday hustle and bustle of life, visiting an island is constantly buzzing on your mind. Yes, we know, nothing compares to that feeling of chilling out on the Caribbean beaches and sipping a freshly shaken margarita while admiring the paradise-perfect mix of sugary sand being washed by the gentle swirls of crystal-clear, sparkling turquoise water… (Are you dreaming yet?).
That's why we've jotted down four of the crème de la crème destinations you should totally visit! Get ready to dip your toes into the sandy goodness of these exquisite islands! We're pretty sure those collections of beaches will certainly inspire you to embark on an extended holiday with your family, away from your hectic daily schedule!
#1. Gran Canaria
Indeed, we're lucky to have the Canary Islands, a must-visit utopia in Spain! Blessed with unique, high-quality beaches, charming towns, and landscapes of great beauty, this paradise has the perfect temperature all year round! And while you're there, you can drop by the neighborhood island, Grand Canaria, whose capital, Las Palmas, is also the Canary Islands' capital, together with Santa Cruz de Tenerife – an almost round island.
Want to relax on the broad stretch of white sand? Be sure to stop by Maspalomas or Puerto Rico, the southern part of the island, where temperatures are higher, and the sky is crystal-clear. Amadores, a secluded beach with calm waters, is also perfect for quality family time!
#2. Rhodes
The Greek islands are another dream destination. You can find a wealth of historical and cultural treasures from any part of Greece. If you're a history lover, then Rhodes is definitely your go! Being one of the most welcoming and recommended Greek islands for traveling with children, Rhodes is full of legends and myths that will totally blow up your mind!
Did you know that, according to Greek mythology, the island's name comes from one of Poseidon's daughters, the nymph Rodo? In addition to the mythology, Rhodes has 300 sunny days of the 365 that make up a year. Simply perfect to enjoy the sea and spend the day with your kiddos. The shallow waters and the fishing village atmosphere make it a unique place to spend time with the family.
#3. Malta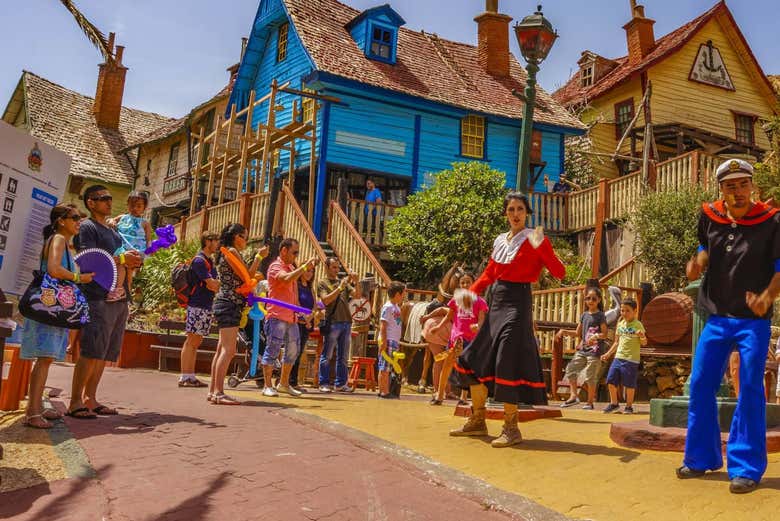 This Mediterranean island is a destination to visit at least once in your life. A country made up of three main islands – Comino, Gozo, and Malta… all blessed with sparkling emerald water, soft white sands, the blazing sun, and incomparable postcards. When you visit Malta with your little ones, remember to stop by Popeye's Village, a town dedicated to a fictional character named Popeye, a charismatic spinach-loving sailor! Children can also meet the show's main characters, such as Popeye, Olive Oyl, Bluto, and Wimpy.
And if you want to unwind while looking at the ocean, then you should totally drop by Golden Bay, a paradise-perfect mix of relaxation, Maltese sun, and blinding white sand! Don't forget to bring cool clothes as humidity can reach up to 80% in Malta during summertime!
#4. Menorca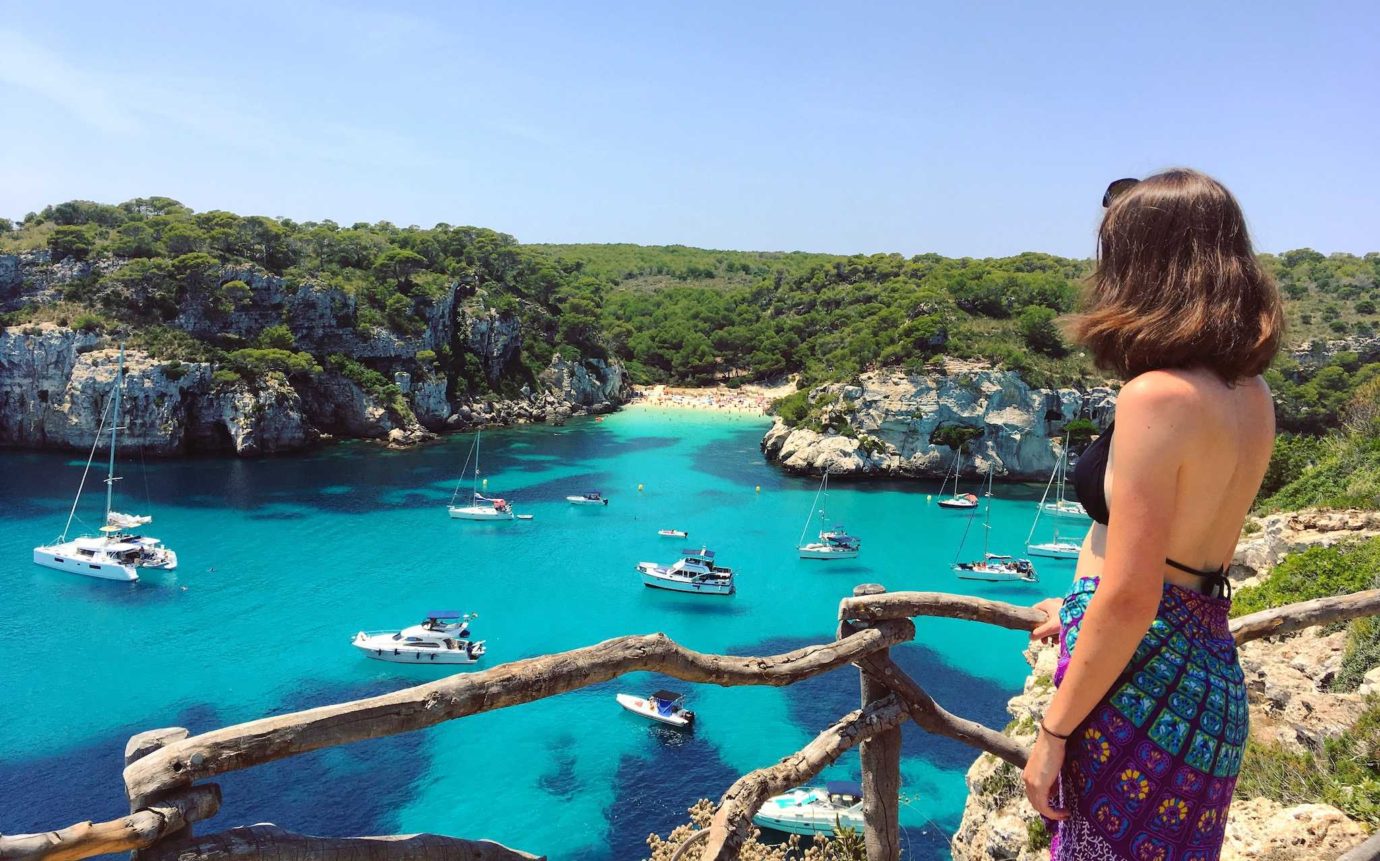 We are now going to our beloved Balearic Islands to present you with a destination that adults and children totally love. The second-largest island after Mallorca – with plenty of family plans; during the day, in the afternoon, and at night.
The best of Menorca, without a doubt, is its shores with 200 kilometers of coastline, especially Cala Mitjana beach! Whether you're looking for perfect beaches, with all the necessary services for your comfort, or something more adventurous, you should visit Menorca and infect your mini yous with a taste for the unknown. Have the time of your life, and enjoy the wildest of nature with pristine beaches. Don't forget your cameras! We're pretty sure you would want to immortalize the landscapes!
Are you already thinking about summer vacations with your family and longing for a hideaway on a magnificent beach with eye-popping scenic views and an unmatched maritime wilderness? You know where to go!