Known as the City of Superlatives, Dubai is a beauty for the eyes and a paradise for tourists. However, similar to the rules in the Garden of Eden, Dubai has certain restrictions. If you want
Known as the City of Superlatives, Dubai is a beauty for the eyes and a paradise for tourists. However, similar to the rules in the Garden of Eden, Dubai has certain restrictions. If you want to enjoy the charm of this magnificent city without landing in trouble, here is a list of things that you should avoid doing.
#1. Wearing Revealing or Disrespectful Clothes While Visiting the City
Yes, I know that Dubai is home to many fashionable and expensive clothing stores but that doesn't mean you can wear extremely short, tight, transparent, immodest and skimpy clothes that display a lot of skin in public places.
So, if you are traveling to Dubai, always remember to dress respectfully. What you can do is pack loose and modest clothes that can cover your arms, legs and chest. Besides, loose clothes can help you to be more comfortable in the hot and dry climate. And, remember even swimwear and bikini should be worn only in pools, water parks, or beaches.
Again, let me warn you, if you wear super sheer clothes like the one Kendall Jenner worn at the Cannes Film Festival (or worse, the daring, if not crazy, outfits of Miley Cyrus at the 2015 VMA), don't blame me if you end up with a fine. Yes, a fine as the police in Dubai can penalize you if you wear inappropriate clothes.
#2. Cross-Dressing Can Land You in Jail With Heavy Fines Levied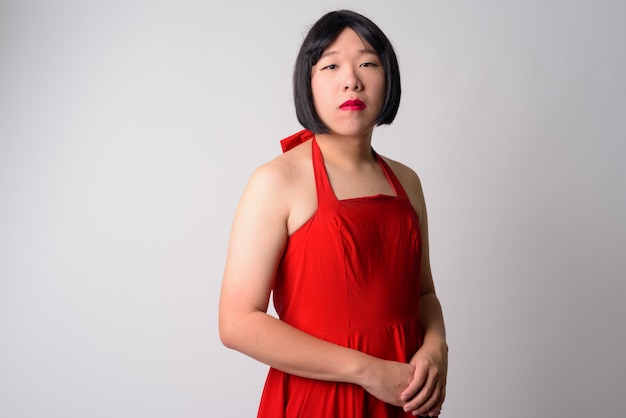 Cross-dressing can be defined as the act of wearing clothes that are not traditionally associated with one's gender. And for all those who want a much more simple definition: men who wear female clothing and women who wear men clothing.
Now, even though with world-class tourism and magnificent tailored destinations, Dubai has become a famous city in the world, it is still a very conservative community that is against the concept of homosexuality.
So, if you dress up as opposed to your sex, you will be viewed in the same light as being gay (even though you cross-dressed for fun). For example, did you know that in 2008, the Dubai police arrested at least 40 cross-dressing tourists?
#3. Do Not Carry Pork
In the Muslim culture, pork is actually considered haram (that is forbidden). However, there are still some specific places in Dubai that sell pork sausages, bellies, loins, ribs, chops, bacon and so on.
What I recommend you is instead of bringing your meat along with you, lock it inside your refrigerator and buy some in Dubai itself.
#4. Dancing in Public Is Forbidden
Any ARMY fan out there? If so, who remembers when Jimin and J-Hope of BTS danced Danger in public? Well, I doubt any of us can forget that. BTS songs are so addictive (especially their new English song Butter) that they can make us groove anywhere in public. However, keep in mind that if you are in Dubai, you should restrain yourself as dancing in public is considered indecent and provocative (whatever the type of dance) and dancing is allowed only in private licensed clubs or at home.
#5. Eating in Public During Holy Ramadan Month Can Land You in Jail
For all Muslims, Ramadan is the holiest month of the calendar and during this period, they fast, refrain from pleasures and pray daily.
Now, if you are going to visit Dubai during this holy month, you should know that you will not be allowed to eat or drink (not even have a snack in your car or chew gum in public), that is until the Iftar time when people will have their meal after sunset.
Eating in public during the holy month is not only considered taboo but as per Article 313 of the Penal Code of UAE, it is regarded as a crime to consume food in public during Ramadan.
#6. Criticizing Islam or the Ruling Families Is Punishable By Law
"Thou shalt not criticize the religion of the holy land that you are traveling to."
The reason why: it is insensitive, foolish and punishable by the law.
Have you ever traveled to Dubai? If yes, please share your experience with us in the comment section below!