North India is one of the most religiously and culturally diverse places I know in the whole world. It is socially, culturally and even linguistically very diverse. But, out of all the things that I
North India is one of the most religiously and culturally diverse places I know in the whole world. It is socially, culturally and even linguistically very diverse. But, out of all the things that I absolutely love about North India is its lip-smacking and authentic food.
#1. Biryani
I might get killed for saying this, but it feels like in India, biryani is almost like a religion. When you are struggling with depression, a recent heartbreak or even looking for inner peace, you tend to knock at the door of religion and to think of it, biryani has nearly the same effect.
I don't really want to talk about the history of biryani as its origins are still uncertain – but many personally believe that this classic Indian dish dates back to the Mughal Empire, inspired by Mumtaz Mahal, Emperor Shah Jahan's queen.
Aromatic and bursting with flavors, biryani is a dish where every grain of rice is infused with aromas of various spices and paired with vegetables and meat. Having said that, every state in India has its own unique take on this succulent, wholesome meal – like Calcutta Biryani, Hyderabadi Biryani and Bombay Biryani.
#2. Butter Chicken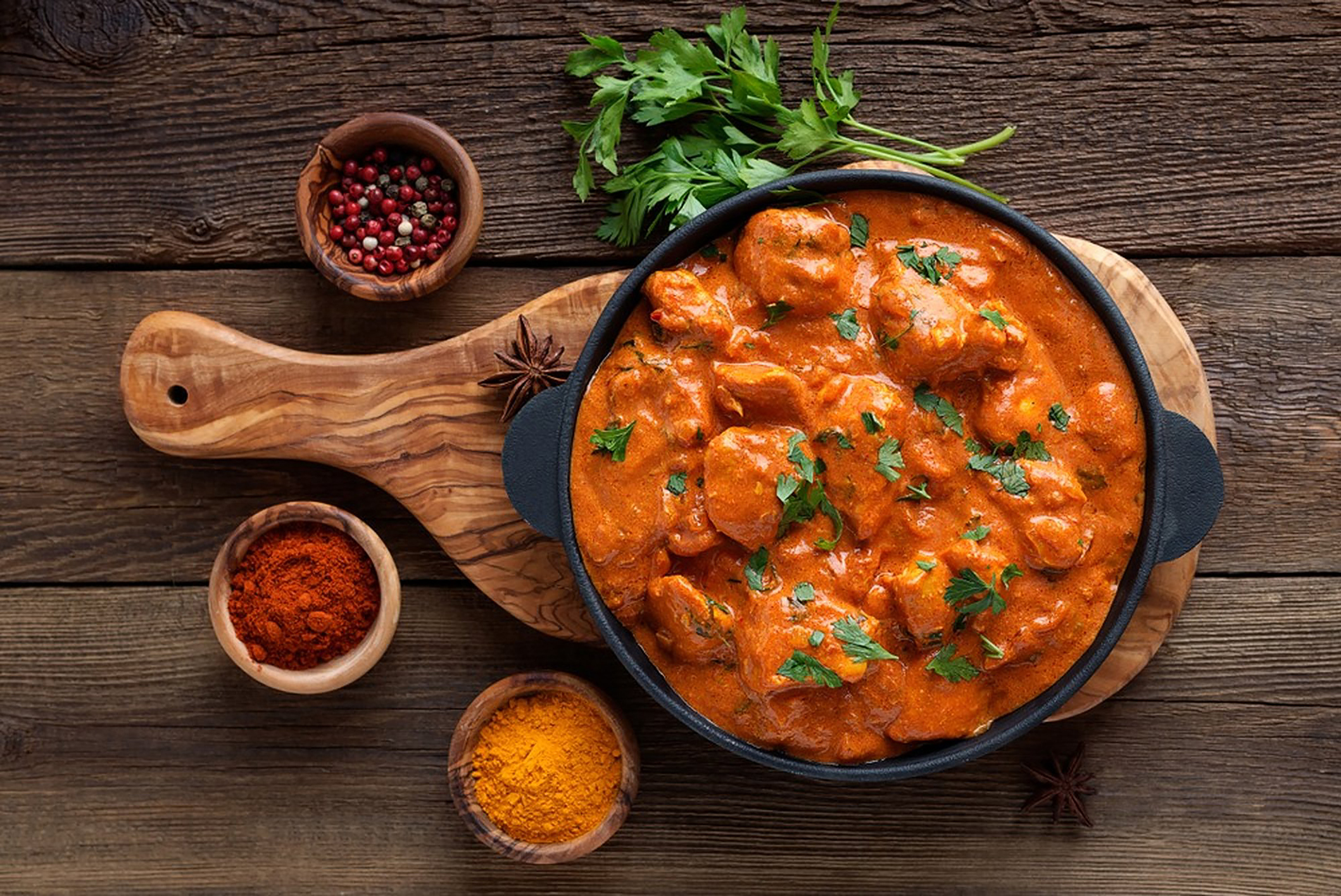 Also known as Murgh Makhani, butter chicken is without question one of the most popular dishes in India. If you're visiting an Indian restaurant for the first time, your friends will most likely recommend it to you. There are, however some who dislike it and some who have never tasted it – I feel great sorrow for this kind.
Now, the real question is, where does this mildly spicy, creamy, savory dish come from?
This is where the battle starts. Two different families claim that it's their legacies and it's impossible to determine who really invented the dish.
#3. Chole Bhature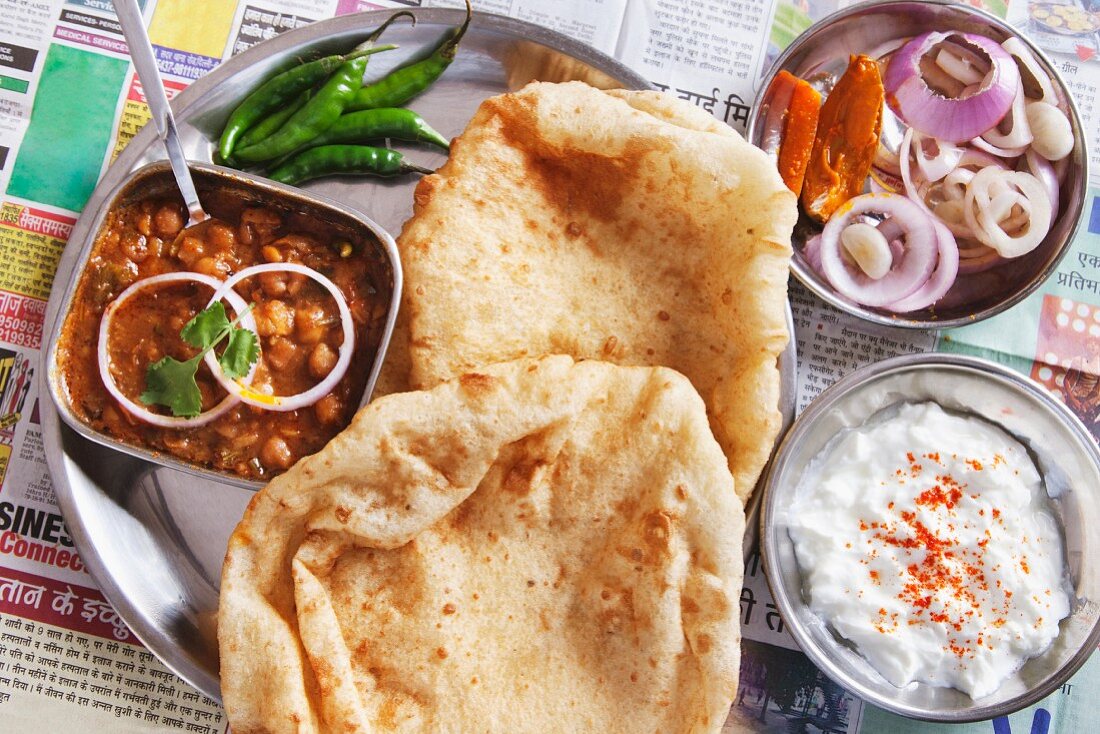 Also known as Chana Bhatura, this spicy delicacy has its origins in Punjab which then eventually made its way in every restaurant and dhaba in India.
This mouth-watering food consists of a piece of hot and puffed-up bread (bhatura) and a tangy and spicy chickpea curry (chole). This is a typical "Indian mother recipe" that has a homely taste and flavour with a slightly thick to a semi-dry and dry curry consistency. Even though the size of the bhature from restaurants to restaurants, it should always be eaten hot and fresh.
This side dish can also be served with sliced onions, green chilies and lemon wedges.
#4. Pav Bhaji
This is a Maharashtrian dish that has been feeding millions and millions of people in India on a regular basis. Known as the king of Mumbai street food, Pav Bhaji is a hearty, delightsome and flavorful meal you won't ever regret eating.
If you are new to Indian cuisine and wondering why it is the most loved street food in India, just imagine this: a delicious blend of mashed vegetable gravy with bold spices, served with fluffy soft buttery dinner rolls and some crunchy piquant onions, tangy lemon and herby coriander.
Don' t lie, you were on the verge of drooling, weren't you?
#5. Pani Puri
This round and flaky dough ball filled with boiled potatoes, onion, and chickpeas and bursting with spicy tangy water and sweet chutney never fail to impress guests.
Any foodie will be delighted to learn that pani puri has everything a true foodie could ask for.
The combination of sweet and sour tamarind chutney with perfectly cooked potato mixture and fried puffy, crispy dough balls will satisfy even the most discerning palate.
#6. Malai Kofta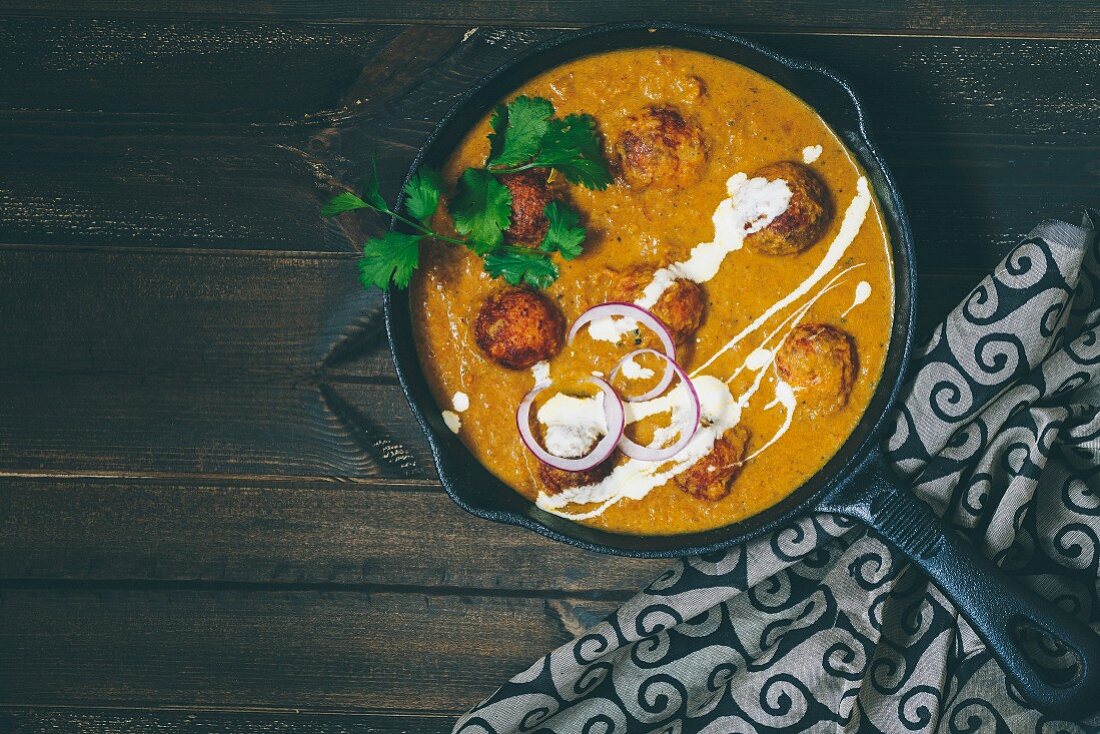 This is a popular Indian dish that many vegetarians take pride in.
There are two stunning parts to this dish:
First, you've got the kofta – the round fried balls made out of paneer or sometimes with potatoes. You can say they are like meatballs (without the meat, that is).
Then, you've got the kofta (the gravy/curry) – a creamy gravy made with a base of onion, tomatoes, cashews, ginger, garlic and a lot of whole spices and to top it off, cream and butter are added.
So, ready for that trip to North India?