Pakistan is home to some of the world's most diverse and delicious recipes. The list of special herbs and spices is endless, and each traditional dish has a deep history tied to a specific region.
Pakistan is home to some of the world's most diverse and delicious recipes. The list of special herbs and spices is endless, and each traditional dish has a deep history tied to a specific region.
Biryani
Biryani is composed of a delicious mixture of yellow rice with chicken or beef. The color of the rice is achieved using a variety of herbs and spices, which also contribute to its wonderful taste. It is eaten with lemon, tomatoes, and perfectly cooked potatoes.
Channa Chaat
"Channa" refers to chickpeas and is one of the most popular snacks in Pakistan. It is a delicious and light dish of chickpeas mixed with various vegetables such as tomatoes and onions, dressed and enjoyed with a bittersweet texture.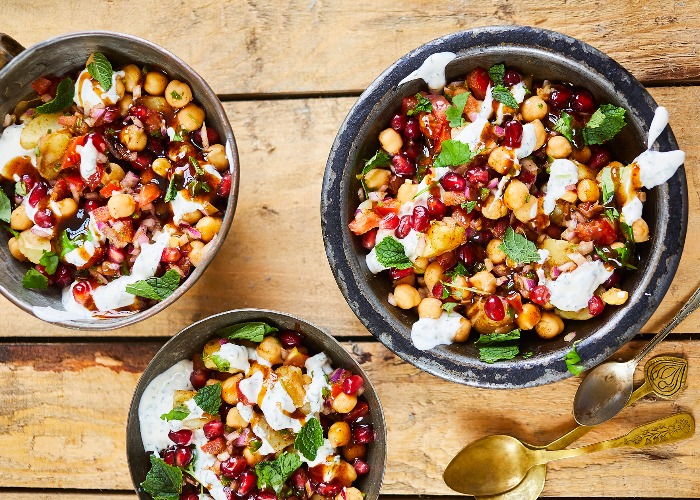 Samosas
Samosas are a mouth-watering snack consisting of floured triangular dough stuffed with green chilies, chopped herbs, and boiled potatoes. They can also be filled with various meats such as lamb, chicken, or ground beef. This delicious appetizer is so filling that you will not want to eat the main dish afterward.
Haleem
Haleem is a mixture of traditional staples of Pakistani cuisines, such as wheat, barley, beef, mutton, and chicken. It is time-consuming to prepare because the lentils and special spices mix with the ground meat to form a unique paste.
Nihari
Nihari is one of the most famous stews in the country. It is made from meat that has been slow-cooked overnight with spices and is served to important guests. When cooked, it absorbs enough of the spicy marrow to create one of the most delicious meat dishes in the world.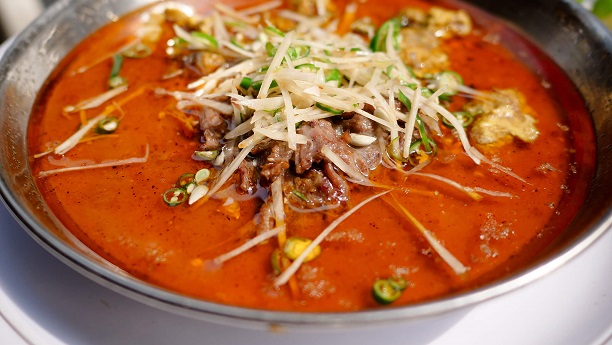 Rasmalai
Rasmalai is always in demand, regardless of the season. Pakistani desserts change with the seasons, but this dessert can be enjoyed all year round.
You need to make ricotta balls with milk, prepare a sweet syrup with milk and plenty of sugar, and prepare pistachios and almonds for the filling. The ingredients are easily procured, but the cooking method determines the success or failure of the dish. Not only is it very complicated, but it is also very temperature-dependent. Once prepared, refrigerate it while you prepare the other ingredients.
Rasmalai can be found in dairy stores and bakeries all over Pakistan. In Lahore, the dish can be found on almost every street corner.
Seekh Kabab
Seekh kababs usually contain well-seasoned beef. It is grilled to give it a juicy texture. Served with spicy rice, you are sure to be satisfied!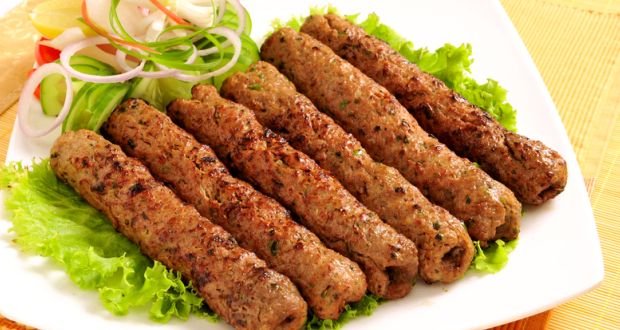 Aloo Keema
This is an excellent dish made by mixing potatoes with minced meat and chicken curry and is eaten in most Pakistani homes. It is simple but delicious.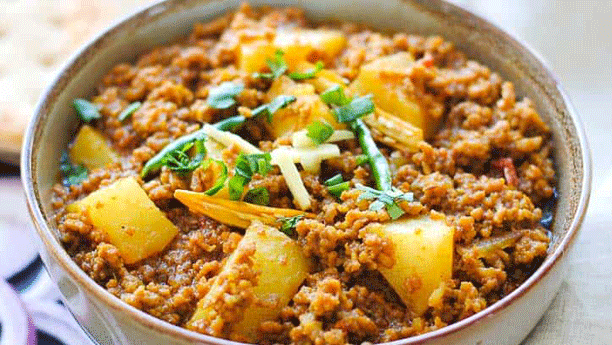 Barfi
No moment of joy or happiness can be greeted without barfi. The recipes are numerous, but they all have a sweetness to them. A typical example of barfi is powdered milk with almonds and pistachios. Some are also made with chocolate, coconut, or semolina. In Pakistan, you can buy barfi in any bakery or pastry shop.
Sajji
Sajji is a dish that is believed to have originated in the province of Balochistan. It is a large piece of lamb or chicken stuffed with rice and covered with green papaya paste and is one of the most famous traditional Pakistani dishes. It is then skewered and grilled for several hours.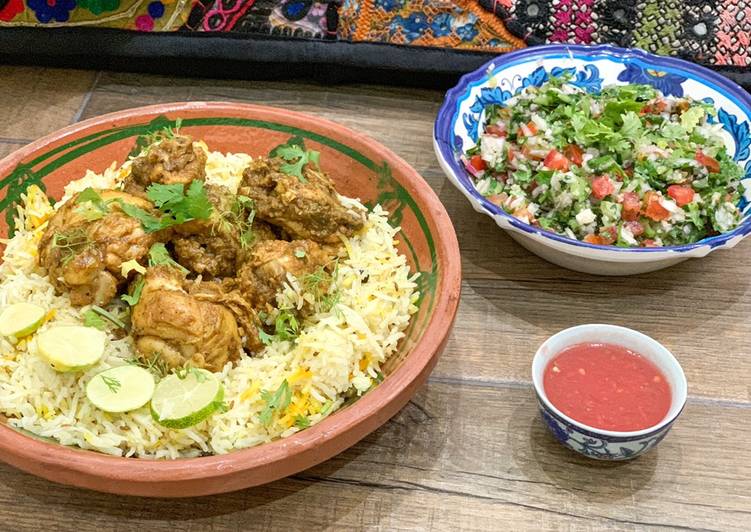 Falooda
Falooda is both a drink and a dessert. There are many different recipes for falooda, but they all use milk, vermicelli, ice cream, and chia seeds.
For a basic falooda, the milk needs to be sweetened. Boil it, simmer it, and then cool it. Once removed, mix it with the other ingredients. Meanwhile, soak the chia seeds to soften them. Boil and drain the vermicelli and let it cool. These ingredients are combined to make a simple falooda, but you can add other elements of your choice to create different variations.
For instance, the addition of rose syrup gives it a delightful taste and aroma. The sweet drink is usually served with chopped nuts on top. Ice cream is also added to the fresh drink to sweeten the whole thing.
Have you ever tried any of these dishes? Let us know in the comments below!