Horror films, scary stories or ghost trains: we all like to scare each other! The destinations we have selected take us beyond fiction to sites where the paranormal is part of everyday life. Urban legends,
Horror films, scary stories or ghost trains: we all like to scare each other! The destinations we have selected take us beyond fiction to sites where the paranormal is part of everyday life. Urban legends, sordid news items or disturbing events, all these places have the reputation of being haunted and would make the most reckless shiver! Sensitive souls refrain: we would even meet ghosts! Would you dare to enter a house, hotel or hospital full of ghosts? If you are not afraid, these are some that you can visit. From Italy to the United States via Japan, here is our world tour of famous haunted houses.
#1. Mary King's Close – Edinburgh, Scotland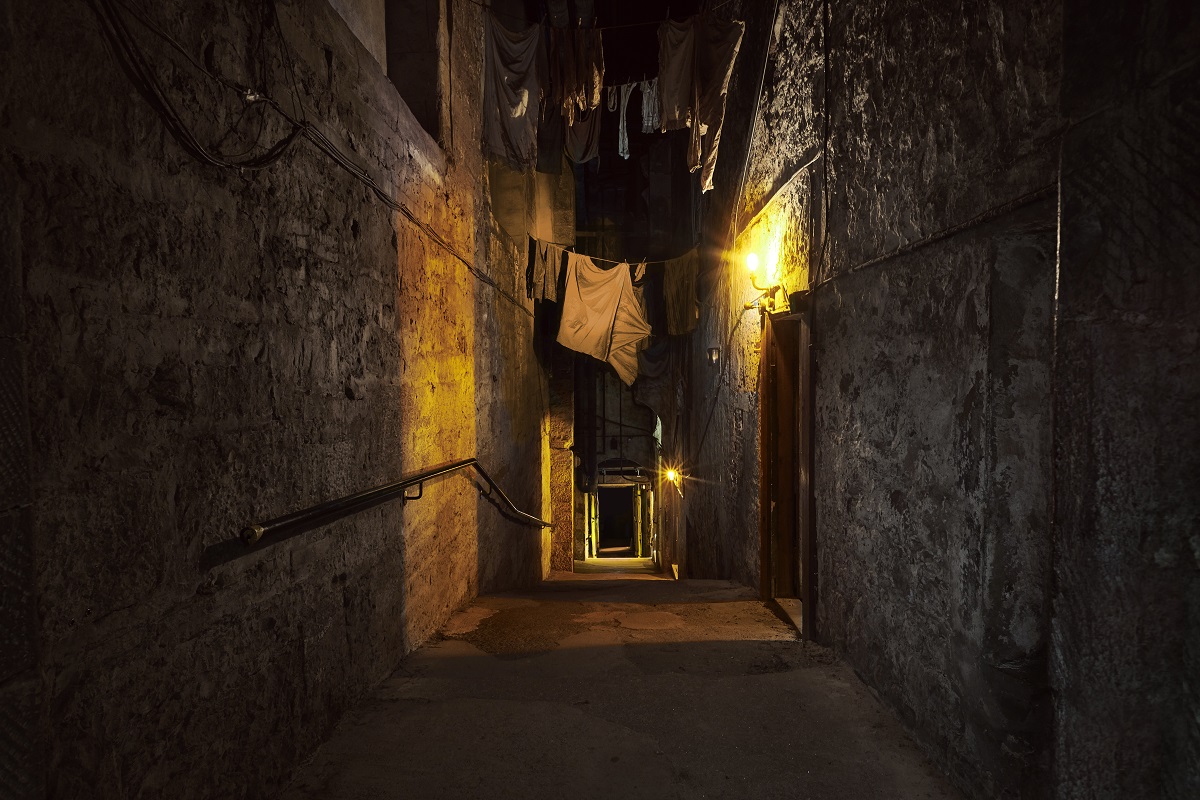 Filled with buildings from hundreds of years ago, still in use today, there are many ghost stories in the UK. What events may have happened over the centuries for the spirits of those affected to remain free? It's an excellent place to start … Under the Scottish capital, there is a whole network of tunnels and passageways. It used to be such a prosperous area that merchants not only sold their goods and offered their services but lived there. Later, in 1645, the area became the scene of an outbreak of the plague. The place was closed down, and those who lived and worked there were left to die.
Considered nowadays as one of the most haunted places in Scotland, paranormal activity was first recorded in the late 17th century, with statements from people who had seen hands going through walls and that, living upstairs, they had had nightmares. Today, ghost hunting tours explore this part of the city at night with a lamp in hand. Visitors say they have seen a "worried woman" dressed in black, and the ghost of a young girl calling herself Annie Annie's spirit has even been known to interact with visitors, asking for help and food. Others claim they have heard the sounds of a party, the last desperate attempt to be happy by a group of people abandoned and destined to die in a grave of their own making.
#2. Glamis Castle and Its Seven Ghosts, Scotland 
Glamis Castle saw the rise of Queen Mother Elizabeth in the east of Scotland. The visit of its elegant turrets or its royal apartments reveals splendid interiors. However, the walk could well be disturbed by one of the seven ghosts of the castle! Among them, the second Lord of Glamis, an inveterate player who would have been walled alive during a game of cards, or Lady Janet Douglas, condemned for witchcraft! 
#3. Loftus Hall, Ireland
According to legend, this building on Redmond Hall's site is haunted and haunted by many supernatural beings, including the ghost of a mysterious woman and some demons (but that doesn't scare you, does it?).
#4. Satenley Hotel, Colorado
Two hotels were the inspiration for The Shining Overlook. This is one of them, and rumours have it that many of its rooms have featured paranormal phenomena, including room 217 in the original novel and Stanley Kubrick's film.
#5. Pluckley Village, UK
In England, this town in Kent was crowned the most haunted village in the entire country by the Guinness Book of Records with an estimated number of between 12 and 16 ghosts. There is a highwayman who was stabbed with a sword and nailed to a tree. It is said that he can be seen in the area that bears the (very appropriate) name of "Fright Corner." You can also see the so-called Red Lady that appears around the church at night in the area.
#6. Château de Brissac, Maine-et-Loire, France
Nicknamed the "Giant of the Loire Valley," the Château de Brissac is the tallest castle in France with seven floors, 204 rooms, numerous portrait galleries and a private opera house with a capacity of 200 people. It was a fortress built by King Louis XIII and the Counts of Anjou in the 11th century. Apparently, one of her most active ghosts is La Dame Verte (the Green Lady), who was supposedly the illegitimate daughter of King Charles VII and was murdered by her husband inside the castle. It is said that the Green Lady can often be seen in the chapel tower, with large holes where the eyes and nose should be. In addition to suffering throughout the castle. Currently, the castle functions as a hotel with luxurious rooms and period furniture.
Want to know more haunted places around the planet? Check out the second part of this article!