A city trip to Paris is always a good idea; whether you visit once, twice, five times or ten times, there will always be new places to be found there. There is so much to
A city trip to Paris is always a good idea; whether you visit once, twice, five times or ten times, there will always be new places to be found there. There is so much to see and do in the city of love, from new restaurants to temporary art projects. If you are planning another weekend in Paris or have been to Paris several times, you may wonder what else you can do in Paris. To help you out, here are some ideas for your second (or tenth) visit to Paris that goes beyond the Champs-Elysées, the Louvre, and the Eiffel Tower.

Have Tea at a Mosque
Is it Paris, or is it Marrakech? Visiting the Mosquée de Paris in the Latin Quarter is an indescribable experience. The colorful tiles, symmetrical garden with fountains, and large, heavy doors are truly reminiscent of Morocco, and for three euros, you can see the inside of this extraordinary facility. Afterward, you can sip mint tea at one of the houses and eat delicious Moroccan food in a tagine pot.

A lovely area of Paris: Canal Saint-Martin
One of the nicest neighborhoods in Paris is around the Canal Saint-Martin. This canal is located mainly in the 10th arrondissement, and the streets around the canal are filled with cheap and delicious restaurants. You can get anything you want, from good pizza to solid Lebanese food, but it's not as sophisticated as other parts of the city, and it shows in the prices. In any case, this neighborhood is a great place to sit and enjoy a walk or picnic by the canals when you are in Paris.

Garden of the Carnavalet Museum
One of the best places to visit in Paris is the courtyard of the Carnavalet Museum. This museum is located in the Le Marais district and is about the history of Paris, but the yard is worth a visit. This is a great place to have a drink after a stroll around the museum on a sunny day.
Art Appreciation and Lunch at Palais de Tokyo
If you like contemporary and experimental art, you should definitely visit the Palais de Tokyo. It is a museum that changes its exhibits with installations and special events. Tokyo Eat has Asian-inspired food on its menu, perfect for lunch in Paris. Extra fun, the Palais de Tokyo is open until midnight and is a great artistic place to start your nightlife or end your day in Paris. It's a different kind of experience from visiting the Louvre.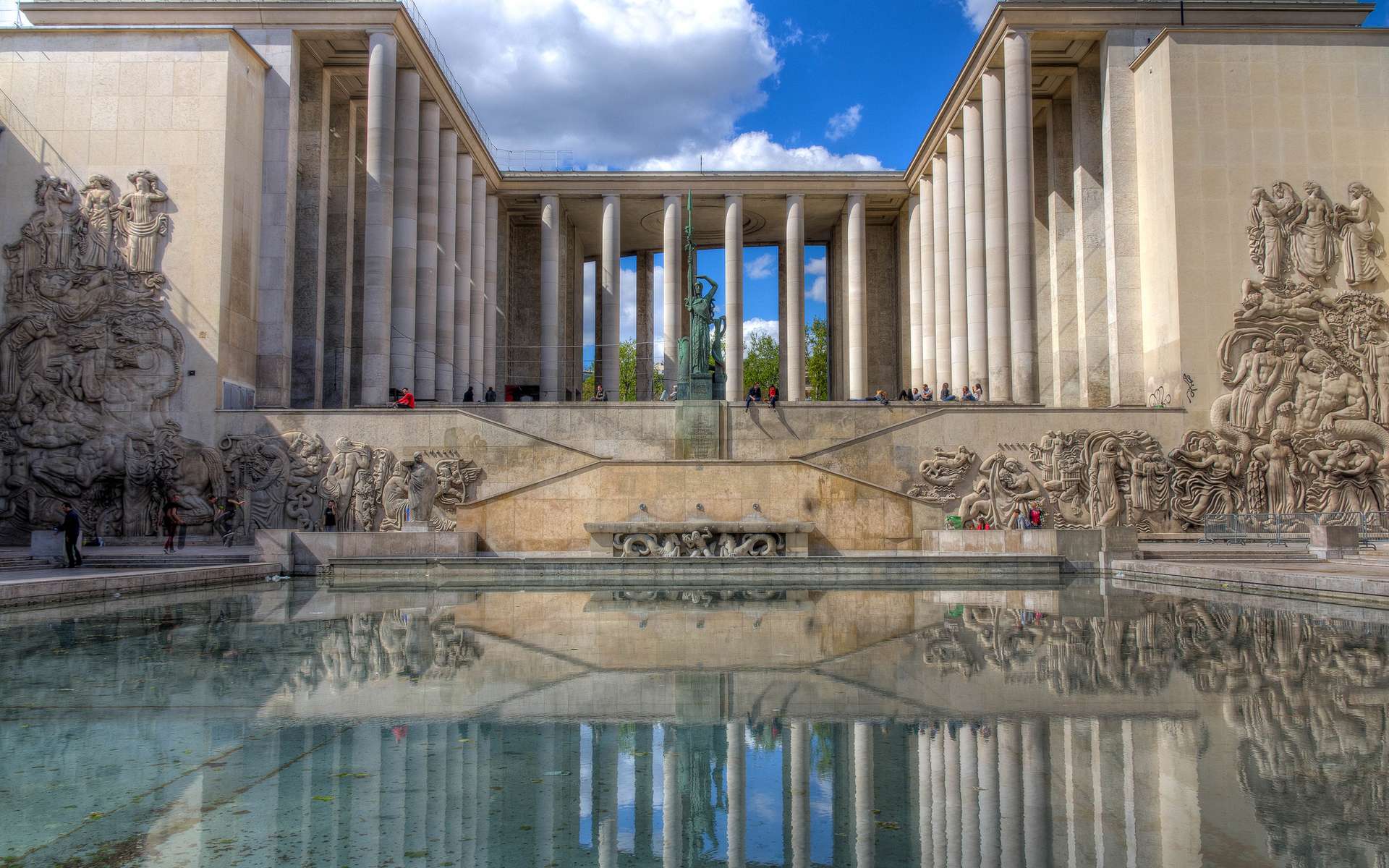 Chinatown of Paris
The 13th arrondissement is home to the Chinatown of Paris. It is a neighborhood of Asian stores filled with Buddha statues, lucky cats, sushi restaurants, and flashing neon lights on the facades. It's a corner of Paris you should visit at least once. Just take a peek inside the enormous Asian supermarket, Tang Frères, or taste the pho at one of the many Vietnamese restaurants.

View of Paris from Montparnasse
Of course, you can see the city of Paris from the Eiffel Tower, but did you know that the view from Rue Montparnasse is even better? At 209 meters high, this tower is one of the tallest buildings in France, and the observation deck on the 56th floor offers amazing views. The advantage is that it is much cheaper than the Eiffel Tower and if you buy your ticket in advance, you will hardly have to wait.

Sunday Morning Brunch in the Marais
What to do in Paris on Sunday? On Sundays, many stores and tourist attractions in Paris are closed, but in the Marais, stores are open. So, do as the Parisians do and have brunch at Le Marais on Sunday morning. Le Marais is a charming district with exceptional boutiques and stores, cozy cafes, and great restaurants. Make sure to book a table and then stay in this area for a while, especially for those who want to enjoy shopping in Paris on Sundays.
Have you ever been to any of these places? Share your experience with us in the comments below!